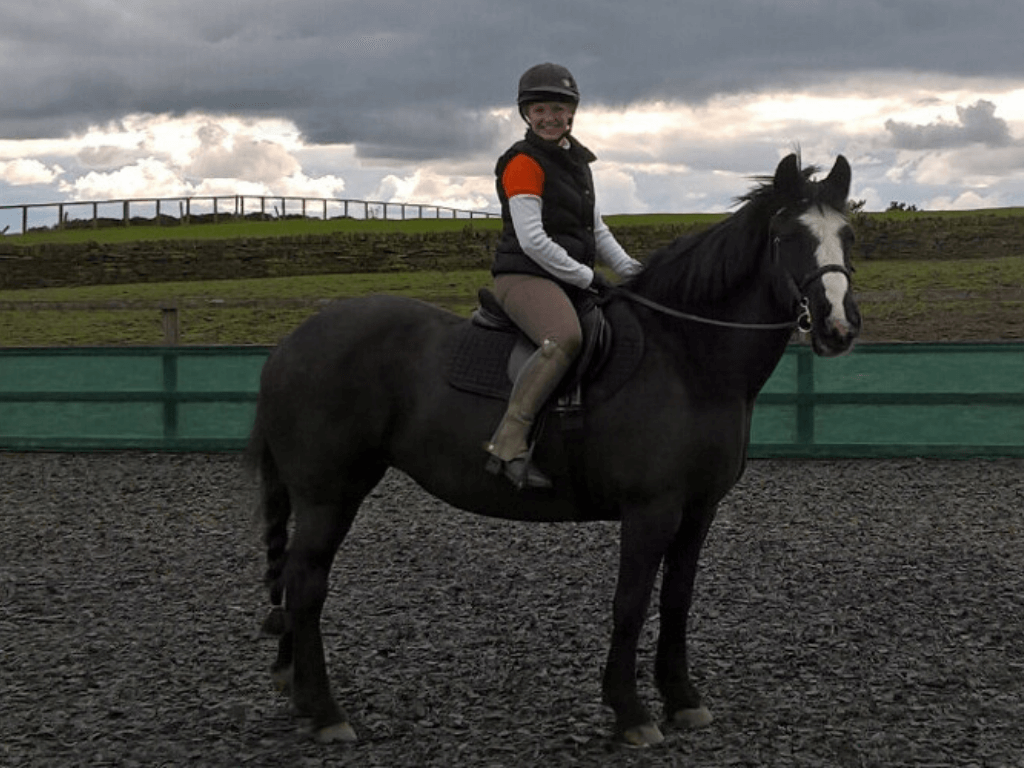 Katie & Molly
From the first minute that we arrived at Helen Barrett Equestrian Centre, I was confident that this was the right decision for Molly and I. It was a new chapter for us and it can be only be described as coming home, as we were greeted with a warm and friendly welcome. It's so peaceful and spotlessly clean with a professional and caring atmosphere, where as little or as much help is provided as requested. The fields are in good condition, so Molly is turned out every day. The summer fields look fantastic. It really is five-star accommodation and care.
I am amazed at how quickly Molly has settled in and how she looks and appears 10 years younger, in such a short space of time. Her eyes are bright, she's calmer, her legs are no longer sore and most importantly she's happy and has integrated well into the livery family. The arena is fantastic to ride in. Molly and I thoroughly enjoy it and the mirrors are brilliant. Helen is giving me the confidence and direction to push Molly on when appropriate and ease her back into work. I thoroughly enjoy our lessons with Helen. She is very approachable, understanding and compassionate and delivers an excellent and successful style of teaching. I am so proud of the progress Molly and I have made so far, from our first lesson and look forward to developing further.
All of the other liveries are very friendly and welcoming too and it's a nice group to be a part of as we share our passion for our horses.
Open your hands to change but never drop your values.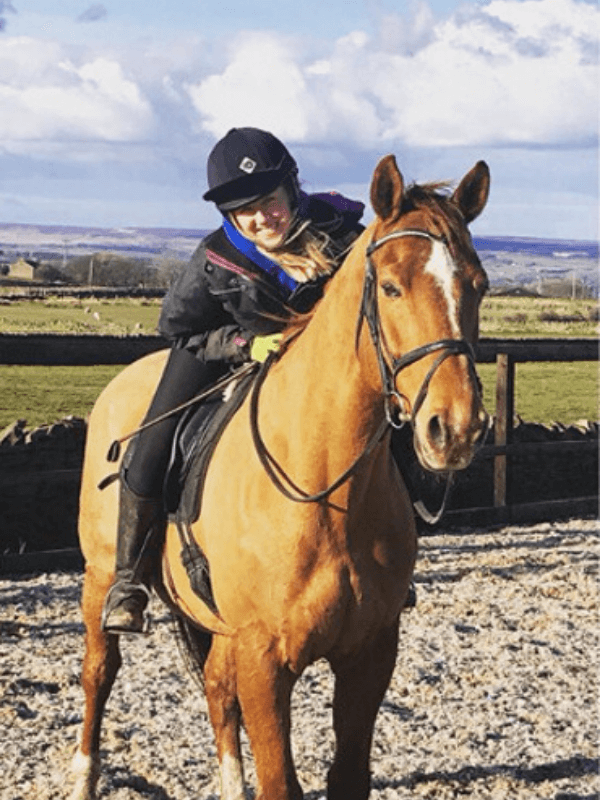 Izzy & Landy
I started having lessons from Helen about a year ago. Before we started me and Landy kept getting the same percentages with not much improvement. We also lost points on the same movements due to lack of engagement from behind (Landy is a very long horse!). Helen made lessons enjoyable and practical. We get given new easy exercises to practice at home which have improved our dressage performances significantly! We went from low 60's upto high 60's and sometimes hitting 70's in a matter of a month! The sudden increase in marks were spotted by Horse and Hound and they featured us in their dressage section! Helen has also started teaching my Mum who is a very nervous rider. Since having lessons she now enjoys schooling her pony independently. I fully recommend Helen whether you're simply wanting to gain confidence or trying to push for the extra percentages in British Dressage.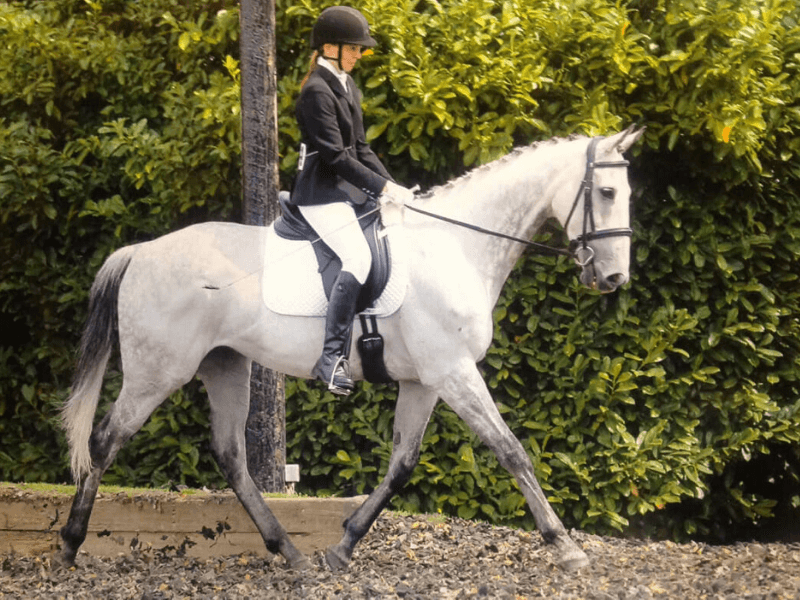 Emma & Jeeves
Helen is an amazing instructor who has given me the confidence to take up dressage, we have just begun our BD affiliated journey, something I never thought I would do! Helen's friendly, clear and effective approach has helped my horse and I to work as a team. I would recommend her without hesitation to anyone I know.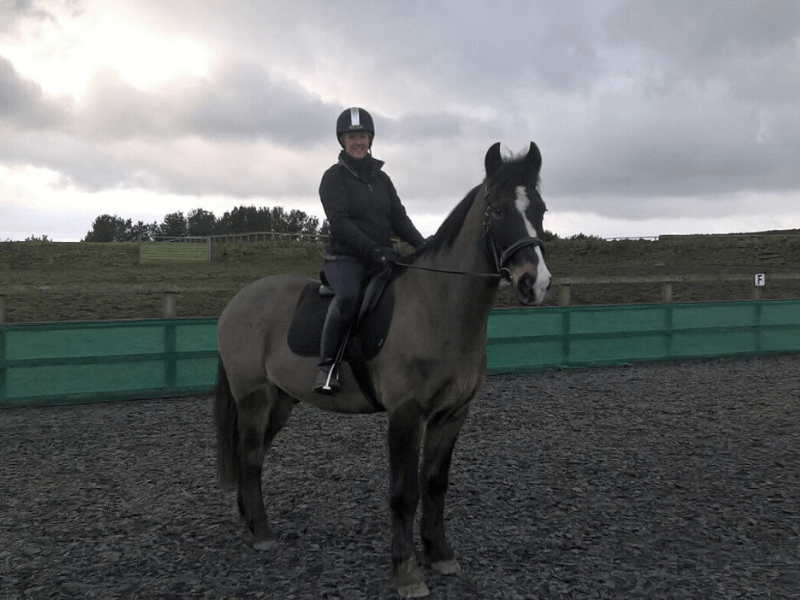 Kath & Dillon
Being an older rider, and getting my first horse at the tender age of 54, I had the great opportunity to have both my horse on livery and have lessons with Helen. I have had many ups and downs but Helen has been so supportive and gives me the confidence I so badly needed. She explains each movement in detail and makes the lesson fun and enjoyable. I have always felt able to be honest with Helen about my riding ability and she designs the lesson with me and sets realistic, achievable goals. Helen's yard is clean and tidy with very happy contented horses and clients.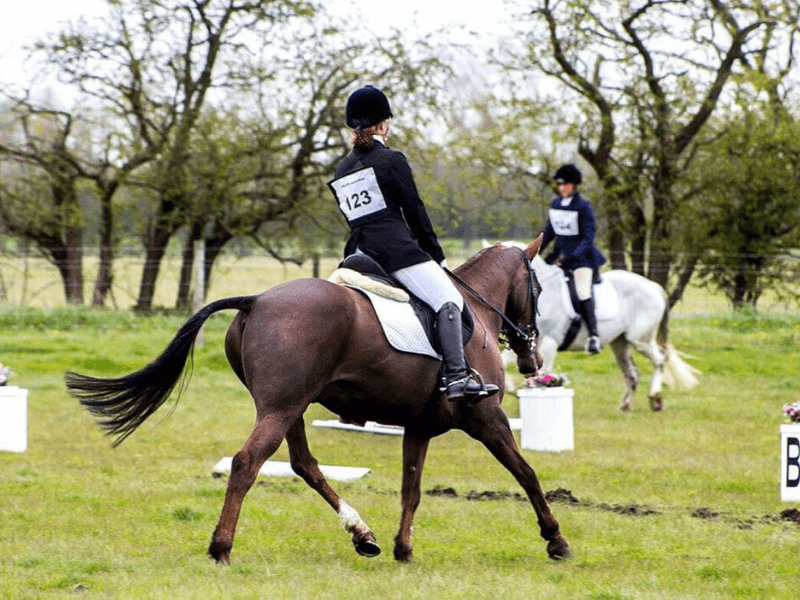 Amber & Harry
Helen took and transformed us from show jumpers to dressage stars in a matter of weeks. She offered us endless support and encouragement. Helen's teaching is second to none and you always leave a lesson feeling like you've achieved so much. Thank you, Helen, for your endless support and for helping us achieve more than we ever thought we could.